Making a whole leaf red Virginia plug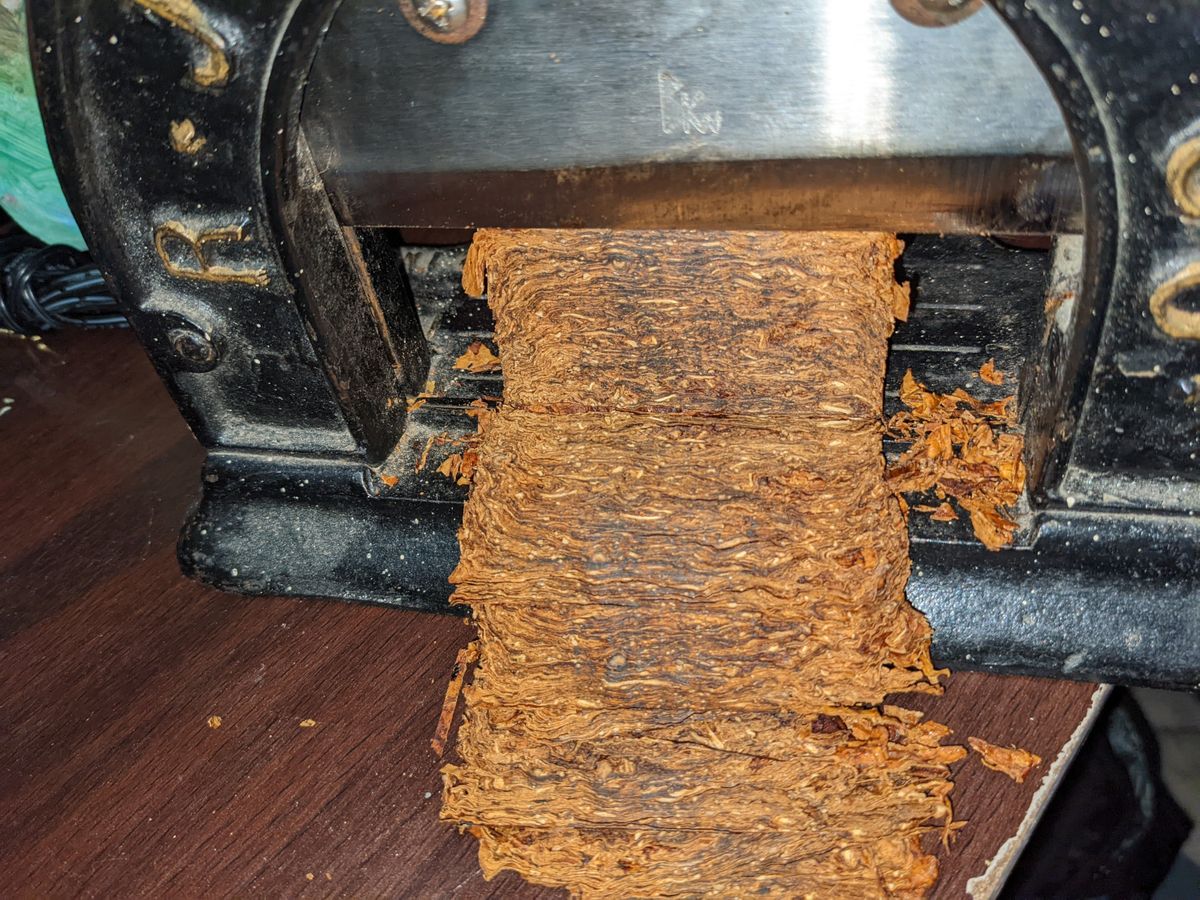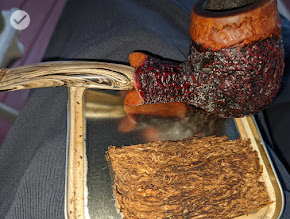 Making a whole leaf red Virginia plug was my forth whole leaf plug. Sourced the leaves from Whole Leaf Tobacco. This used the same casing recipe from whole leaf Virginia plug with blackberry casing.   Took about 10 days to crank down to max with the c-clamp.   This one spent about 10 days in the truck on hot summer days.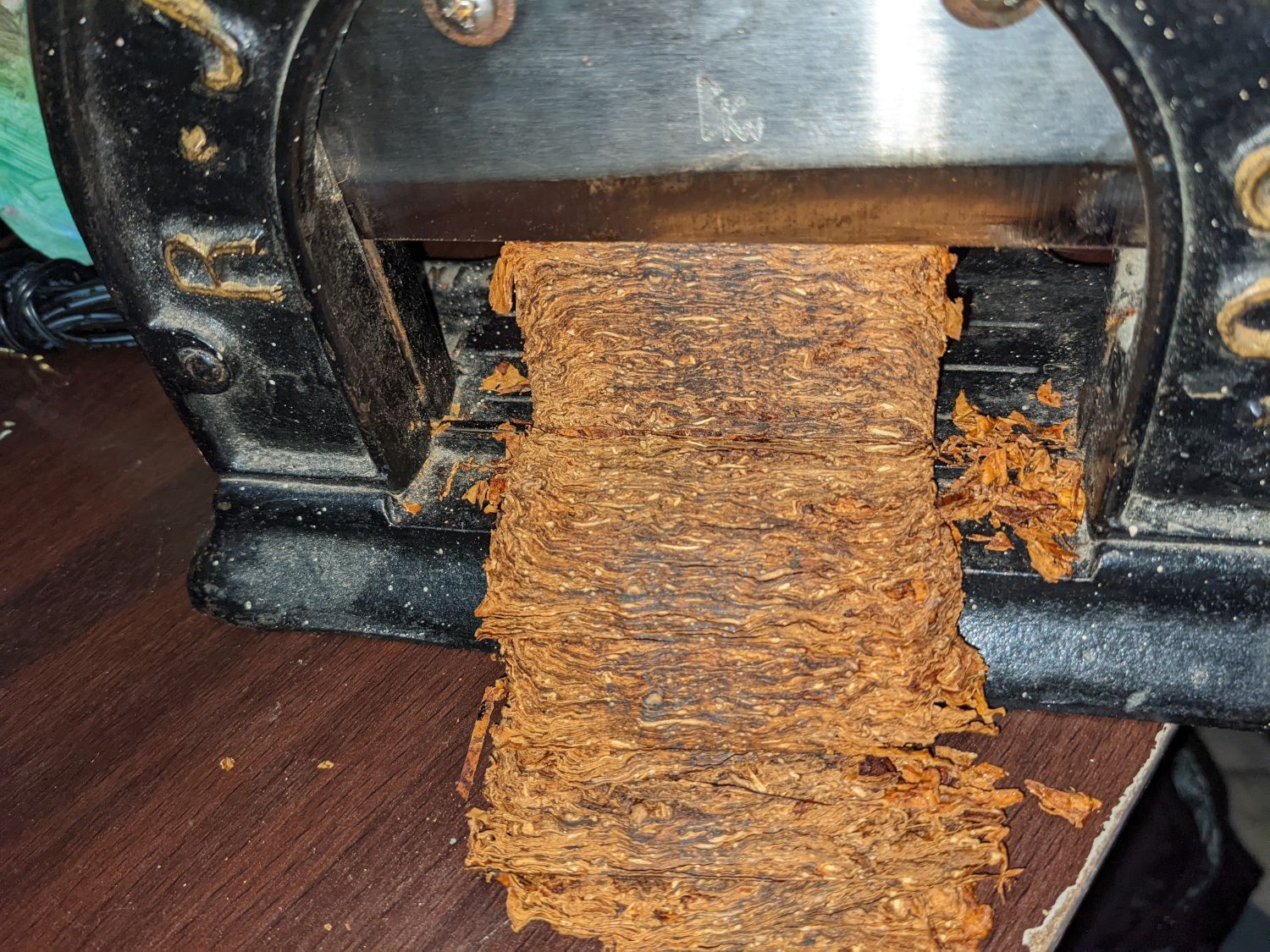 Love red Virginia tobacco and was really hoping this turned out darker than it did but such as life.   Using an Old Mule cast iron plug cutter with a new blade by Bingaman Knife Works it makes short work of producing fine flakes.
It was a most enjoyable smoke.   Very sweet like an aged red Virginia.