Pressing 1kg of whole leaf tobacco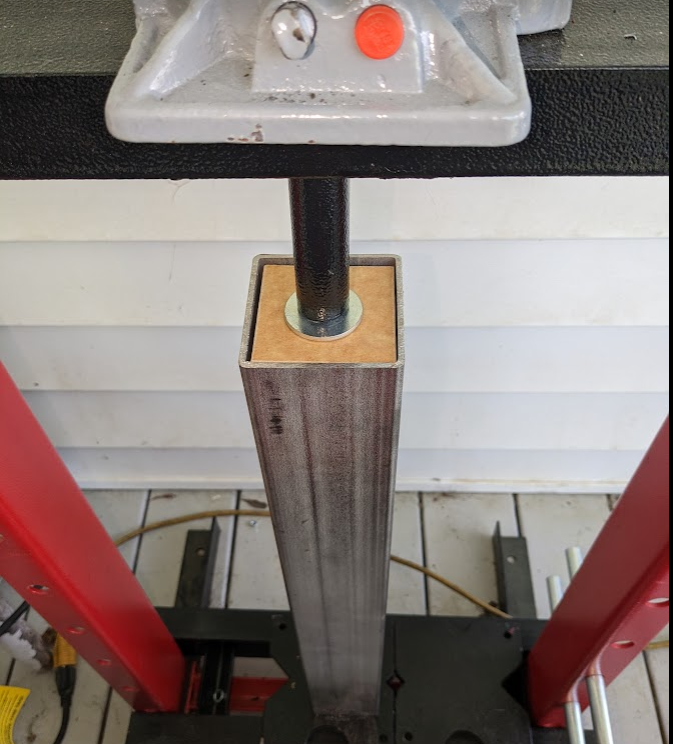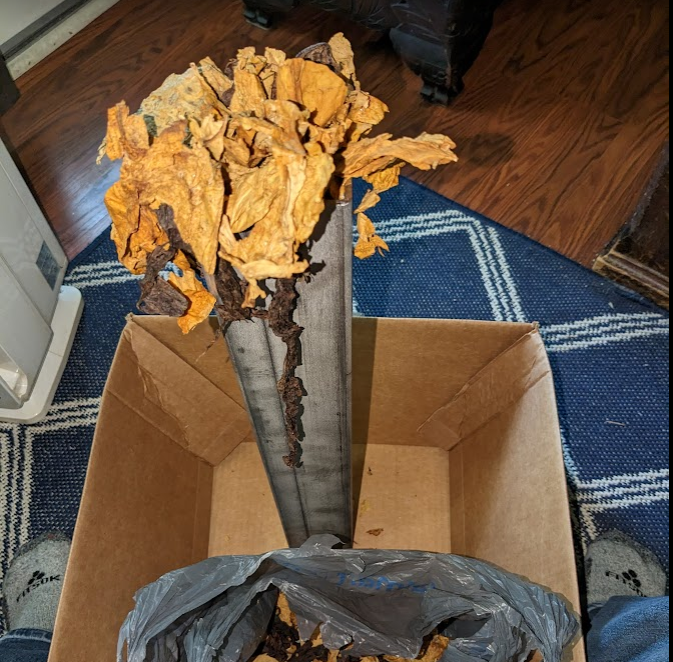 Pressing 1kg of whole leaf tobacco challenge.  As they say, if it is worth doing it is worth doing to excess.  I picked up a 2 foot long 3″ by 3″ square stainless steel tube (T43311) from Metals Depot.  Next thing was to find spacers.   I didn't want to use wood since it would absorb moisture and I wanted something that I could stove the whole press at 200F.   I found The Cutting Board Company makes a high temperature cutting board and you can specify the size.  I got 3/4″ Richlite cut to 2 5/8″ x 2 5/8″ to fit the stainless steel tube.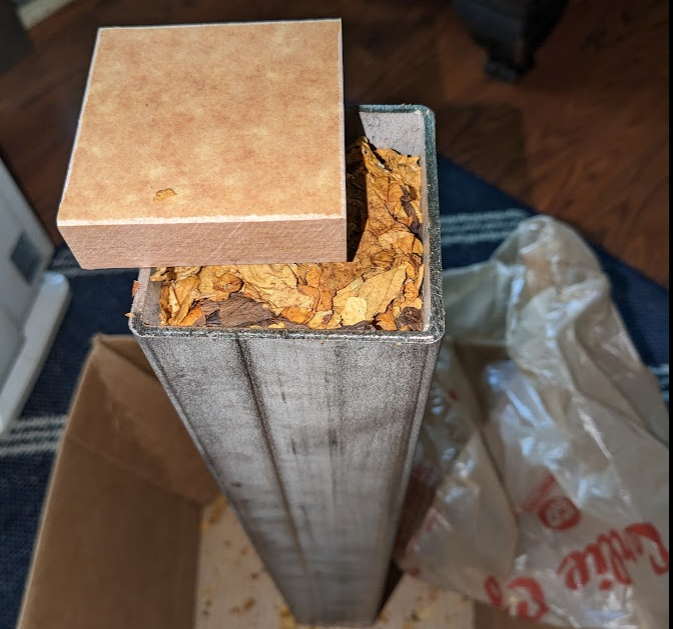 I made up five 200g batches of Red Queen Plug (see update in post).  I taped the bottom spacer so it would not fall out as I was stuffing the tube.   Then loaded up a batch and spacer using a 2″ dowel to compact.   I got a little nervous at the last batch as I was running out of room and could not hand compact any further but managed to get all 1kg in the 2 foot tube with spacers.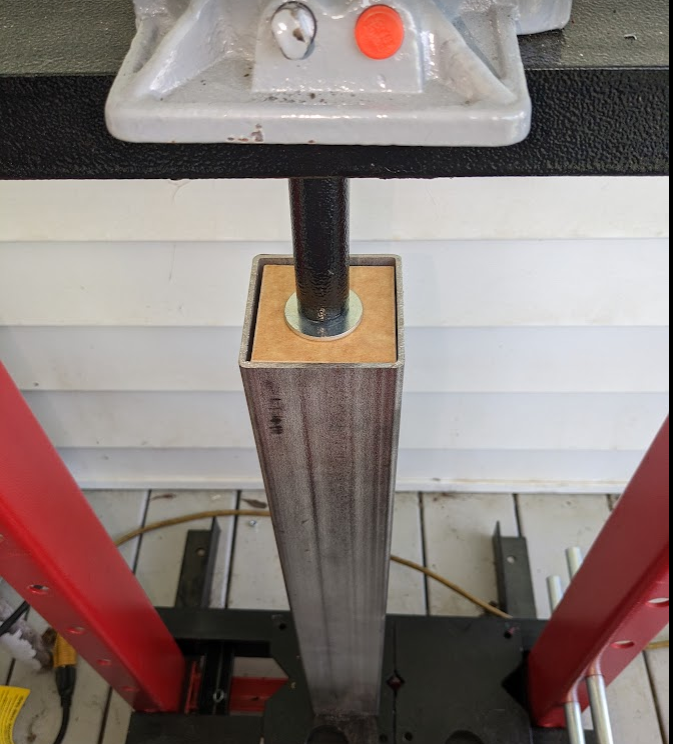 The frame press was a bit of compress and then find something to compress it further and further.  I ended up using a piece of the 2″ dowel with a metal washer on the end to do the final compaction.   If I did the math correctly each plug should measure just under 3″ x 3″ x 2.55″ thickness.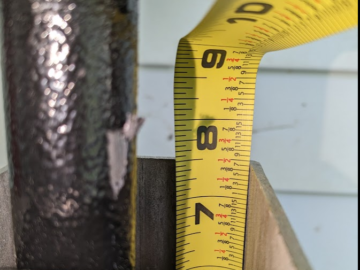 I kept it pressed for a week and left it for a day in a hot cab of the truck for a poor man's stoving.  The big trick was how to get all of this out.   I drilled holes on opposite ends of the tube and attached two bolts and was going to hang the whole press on the frame press and push out the plugs.  That didn't work out so well as it completely sheered off the bolts.
Ok, plan B.   Use 1/2″stainless steel bolts instead of 1/4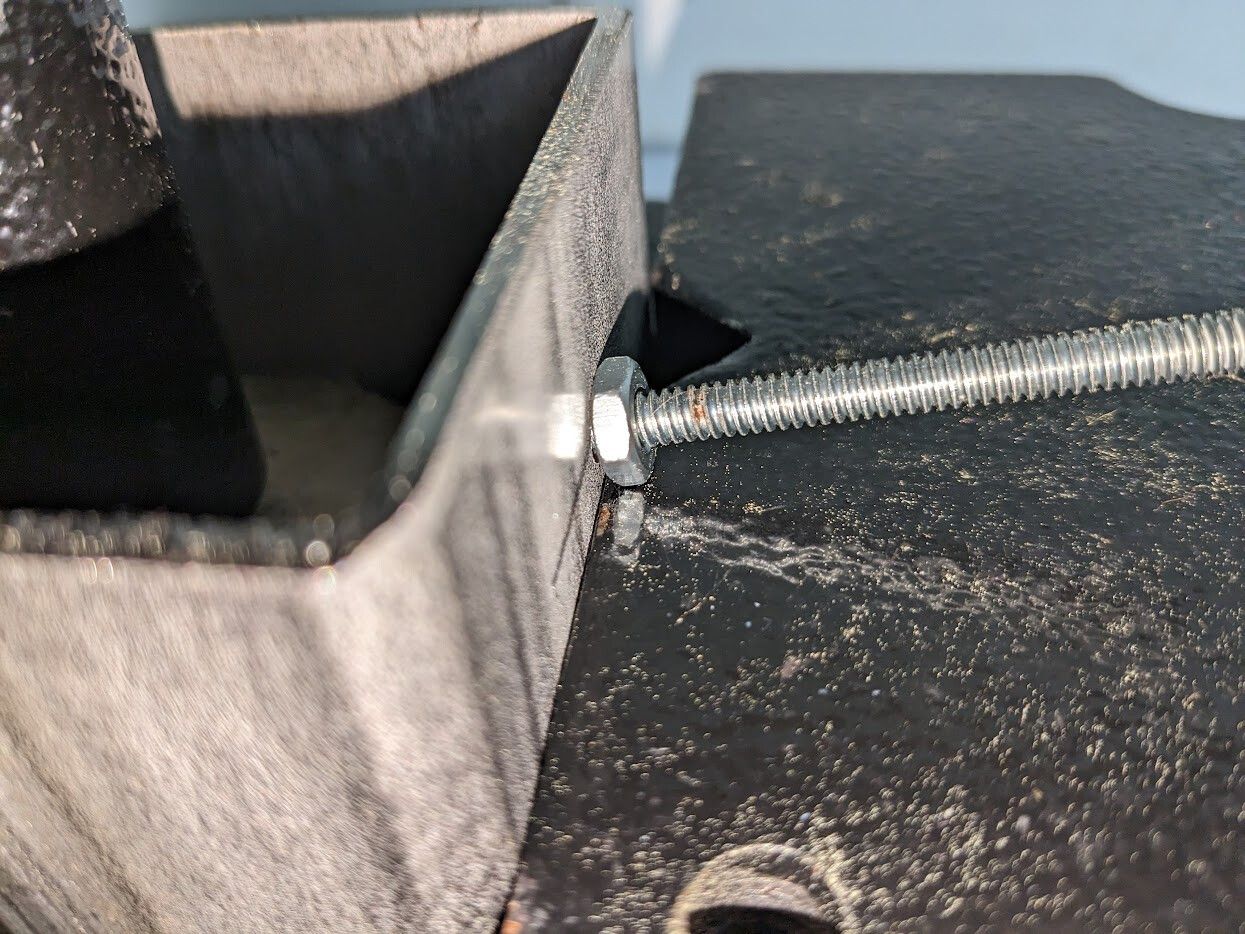 Unfortunately I don't have a 1/2″ drill bit at the moment. So on to Plan C.   I push the plates on just the edge of the pipe and was able to push out 2 of the plugs.   I then used a 2″ dowel on the concrete and dropped the tube on it until the other 3 plugs came out.   All in all it works but I will get those holes drilled for 1/2″ bolts for the next run.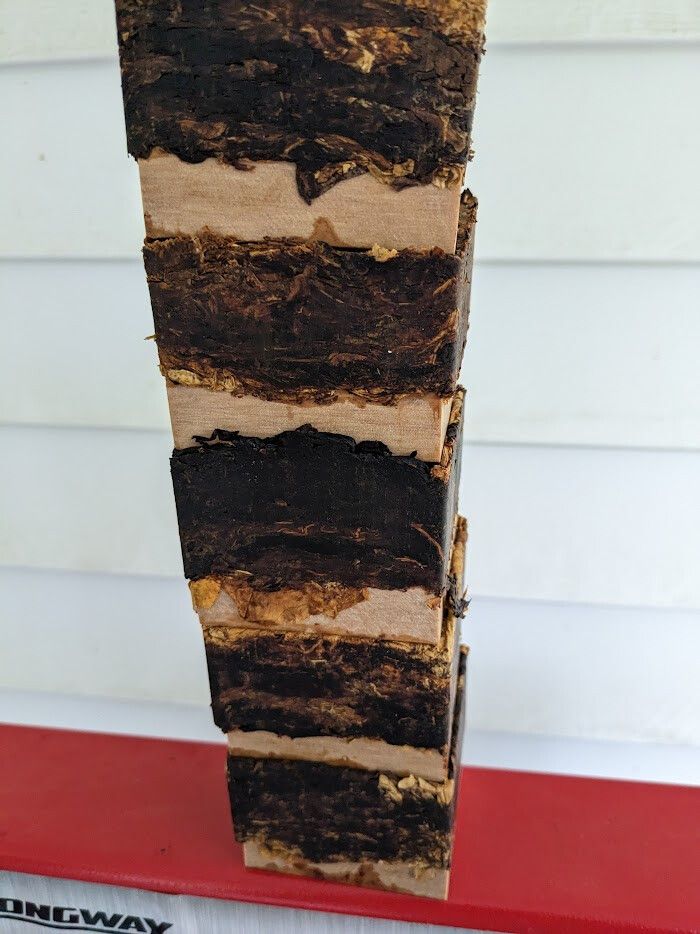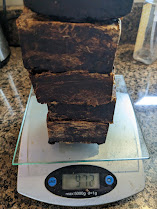 UPDATE: 5/24/23
I drilled out the side holes to fit 5/8″ stainless steel bolts so I can hang the tube and push the plugs out of the bottom.   Here is a set of images pulling five 200g Bosporus Strait Plug
It worked well.  If you do this you will need buy a conical metal drill bit and use oil on it while you drill.  The drill bit is not cheap at $27.