Making plugs in winter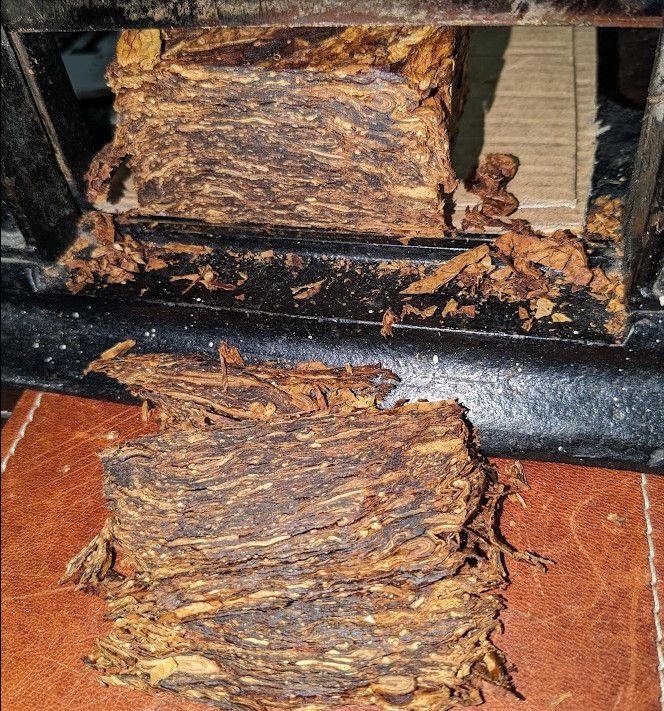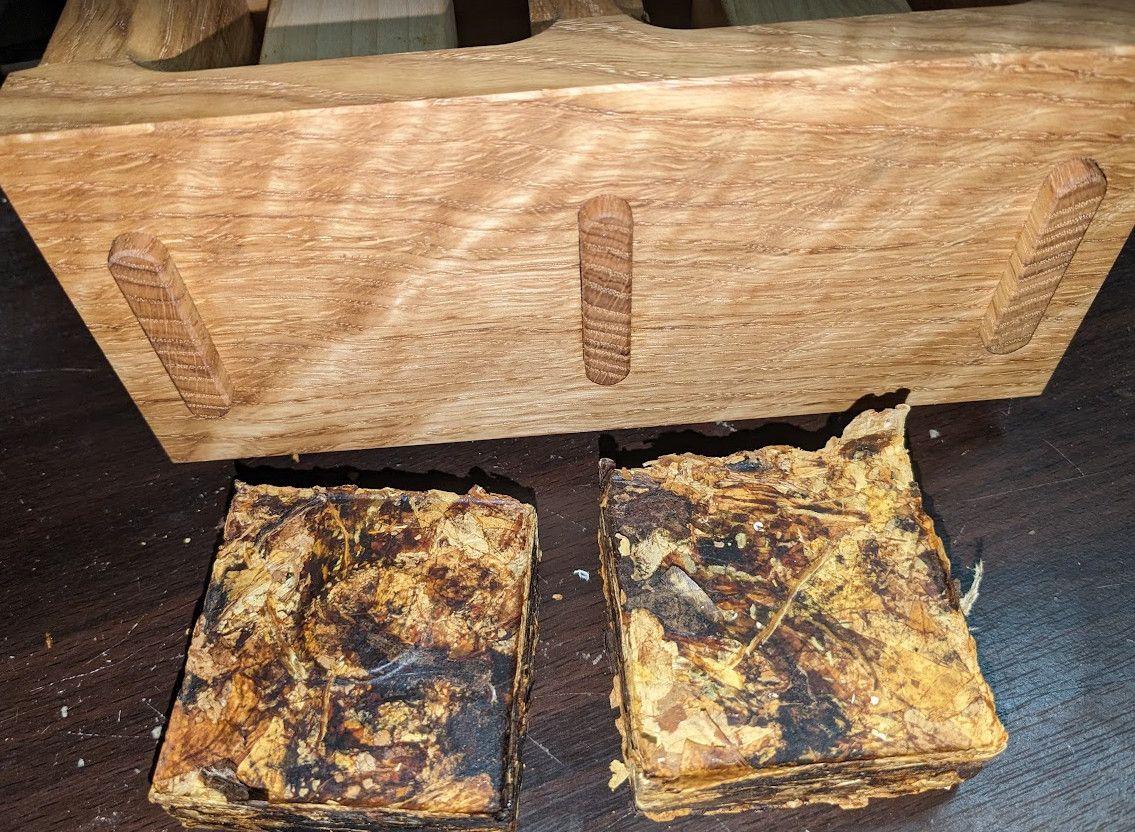 Making plugs in winter is a little more challenging.  Cannot take advantage of the summer heat and poor man stoving the press in the hot cab of the truck for a week.   So here is the update on recent activities.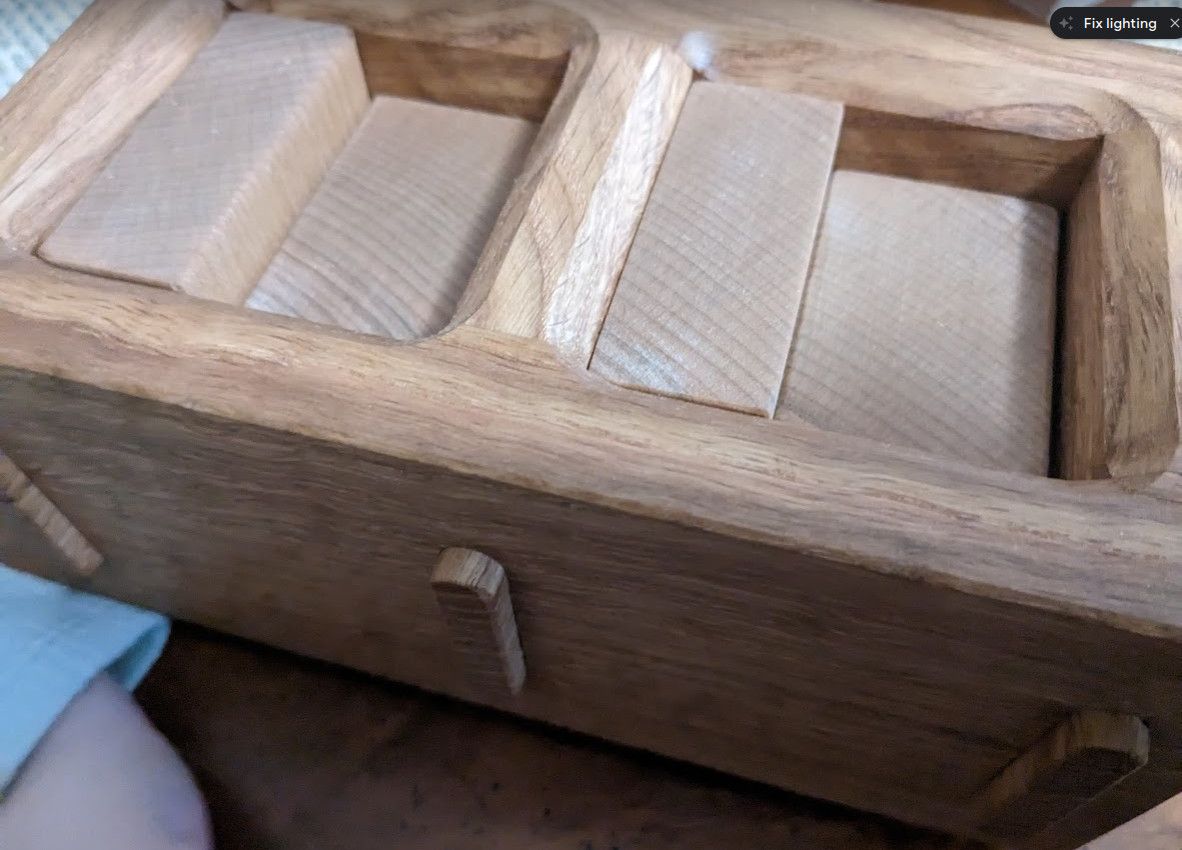 I got a wooden double press that UpArrow made on Pipe Smoker's Den.   This man is a true craftsman.  I cannot say enough on the quality of his work.   I decided to try the bright and red Virginia blend in the wooden press.   It was dryer than I thought it would be but thinking back to Red Queen plug there wasn't any wet perique in the blend so that makes sense.   After pressing for week I pulled the two plugs and tried one immediately.  Zero bite, which surprised me, and plummy and sweet smoke.   I used the plum casing recipe I posted earlier.   One of the plugs I placed in a mason jar and stoved it for 4 hours.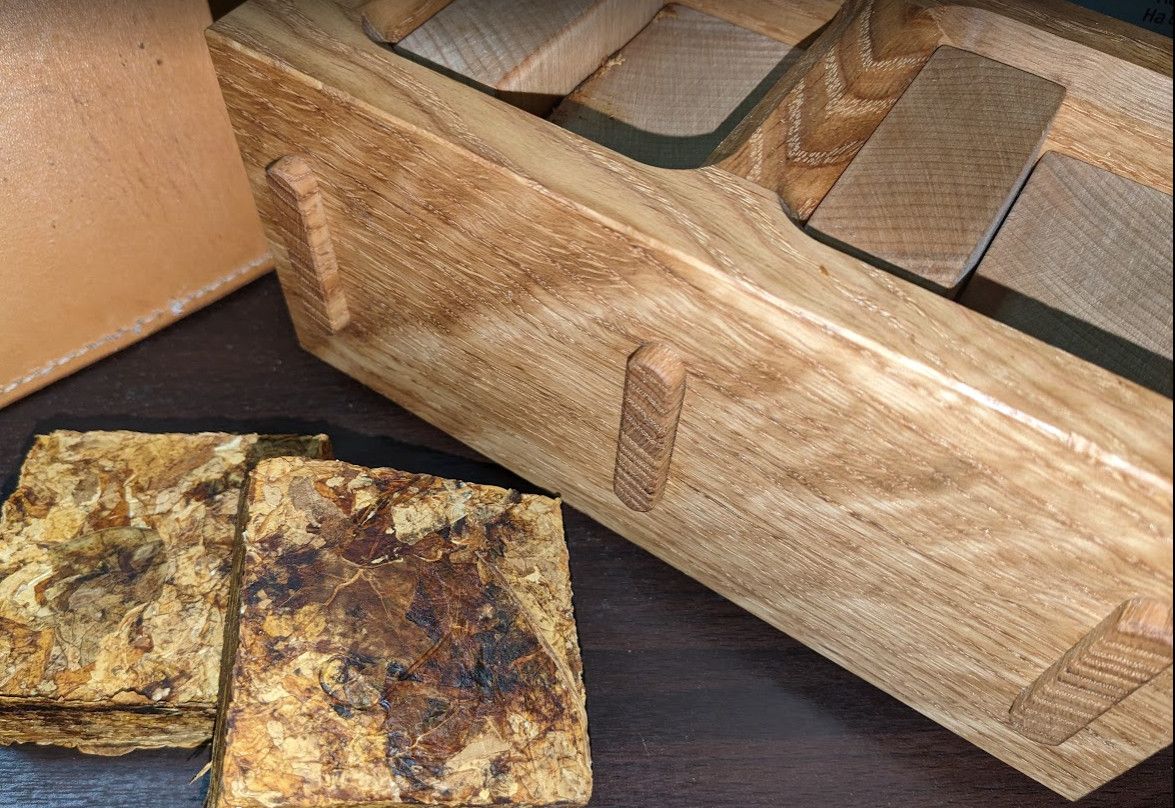 I would have liked to had it pressed during this time and I have been pondering about doing two in the wooden press and one in the metal press then placing all pressed plugs in the metal press with a C-clamp to stove all three plugs at the same time.  I will post an update on how that goes.