Whole leaf Virginia plug with blackberry casing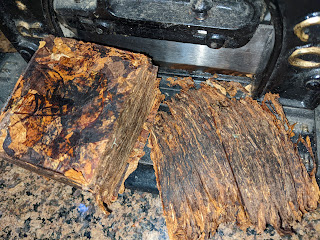 Making whole leaf Virginia plug with blackberry casing is the same procedure as whole leaf Virginia plug blend. The difference is we are making our own casing.
The casing is made by using 1 to 1 ratio by weight of water to sugar, add a cap-full of white vinegar. Next, crush up a handful of blackberries and filtered the juice through a coffee filter.   Bring the whole mixture to a boil and then let it cool down.
This casing recipe was given to me by a friend. Apparently blackberry/coumarin is what Capstan Blue is cased with however coumarin is not available in the United States we will try just blackberry.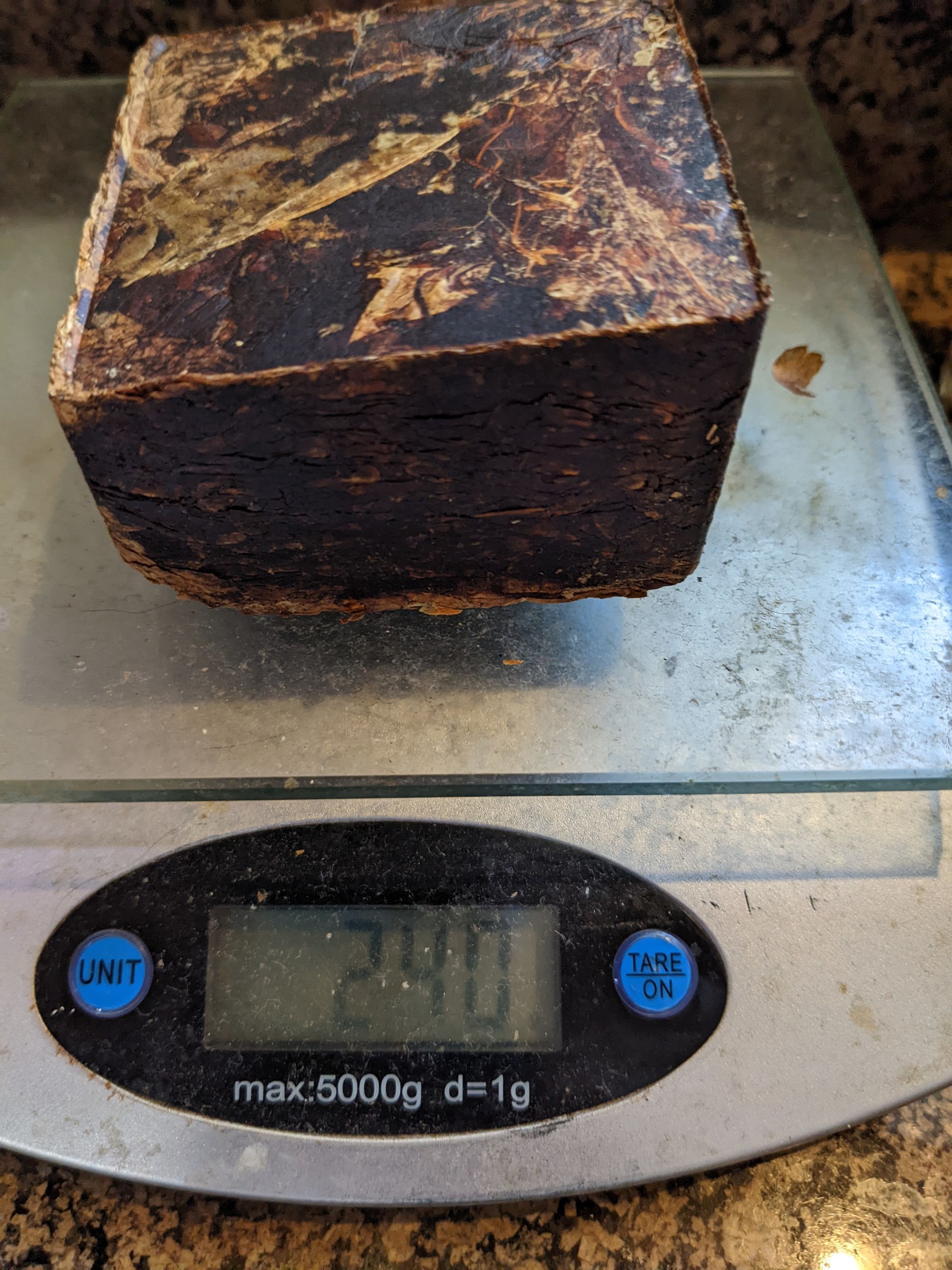 The result was very close to Capstan Blue.  I don't detect blackberry but it is different the original whole leaf Virginia plug with citrus casing.  We will let them rest for a bit and revisit in a month or two to see if there are any changes.
The casing knowledge came from Ernie at Watch City Cigars. He dropped some serious knowledge for us amateur blenders over on Pipe Smoker's Den Forum and that gave me the confidence to try whole leaf blending.