Upgrading the tobacco press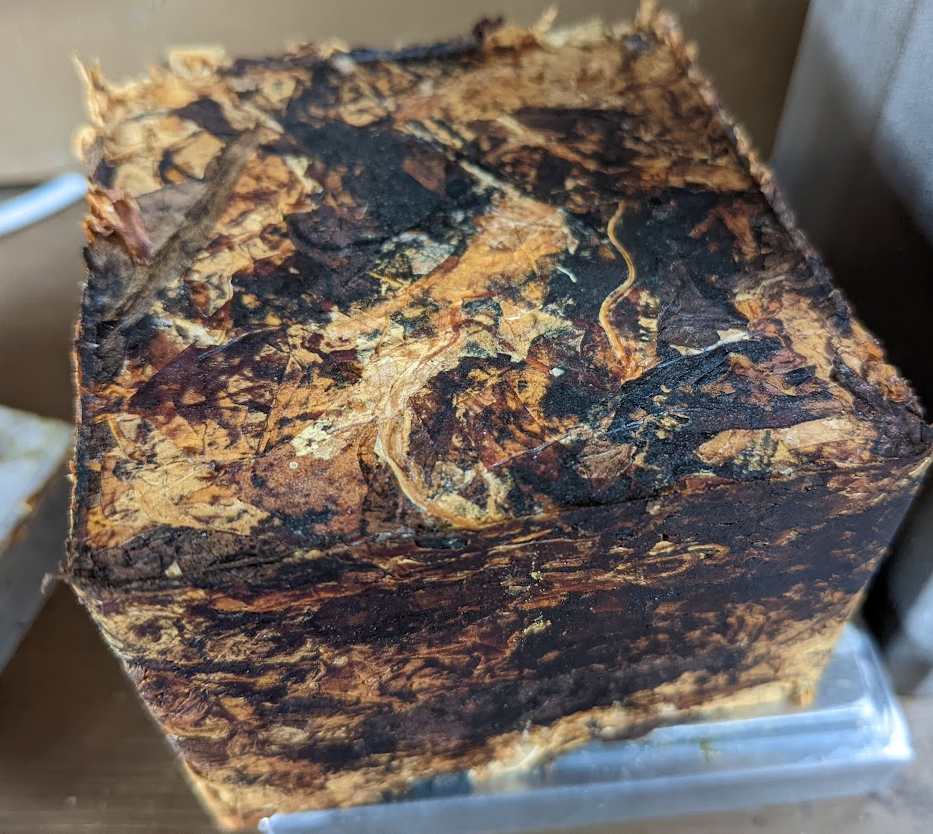 Time to upgrade the tobacco press!  Just pulled another dark fired Kentucky / Virginia plug out of the press.   Taking 10 days to crank down with a C-Clamp pretty much sucks.   So I ordered a 12-Ton Shop Press from Northern Tool.   While that was in route I destemmed the rest of my bright and red Virginia, hand ripped and used the blackberry casing.  Just tied the top of the plastic bag until I was ready.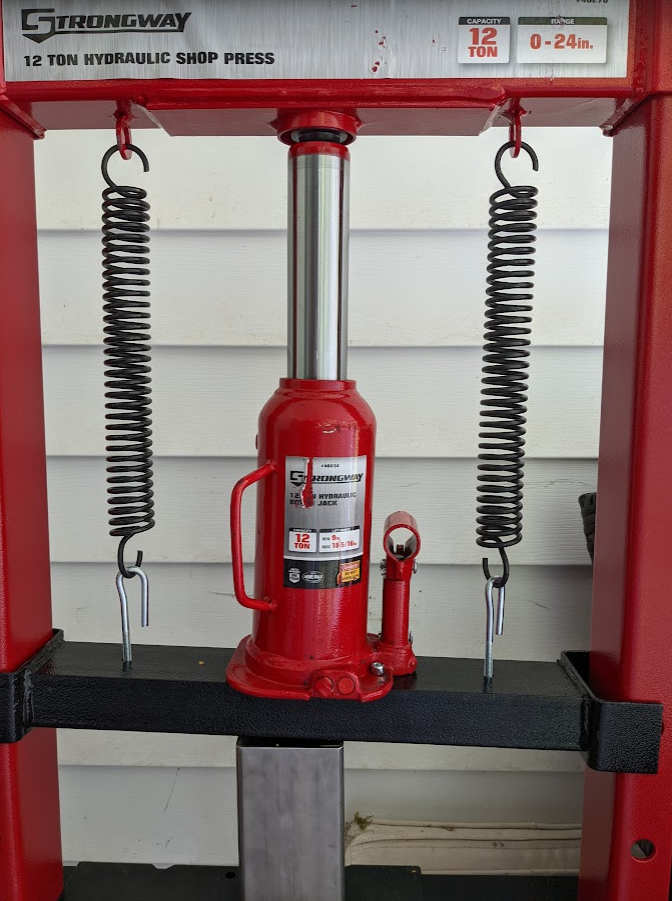 Previous plugs I did not let the casing sit long on the leaf before pressing to this next plug will be another test case of how that variable plays out.
So today I had enough time to assemble the press.  Of course a nut was missing and a lock washer.  Rather then send back a 100 lb press I just went to the local Ace Hardware and picked up the missing pieces to assemble the press.   Once that was looking good I pulled the latest plug, seen above, and did the weigh in.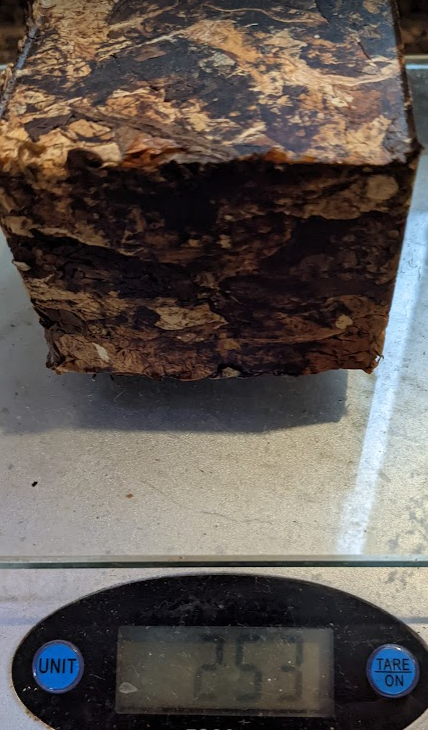 That is a pretty chunky block to fit in the antique plug cutter.   If it is too thick the solution is pare it down so it will fit and then make flakes.   The muffin top just cube cut and rub out.   Seems to work well as I carry one of those pocket jars from The Pipery.  Perfect for cube cuts.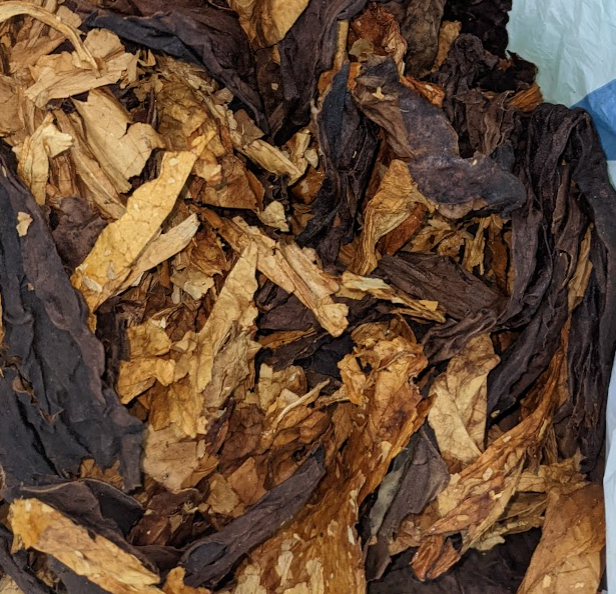 This time I measure out the leaf so it would be around 200-210 grams.  I destemmed the dark fired Kentucky and ended up with 2 bags of the dark fired/Virginia plug.  The rest of the Virginia I will just do a straight Virginia plug.  It will probably be 3 weeks before I get to press the straight Virginia.  That delay will help me determine how the leaf holds up until it is time to press.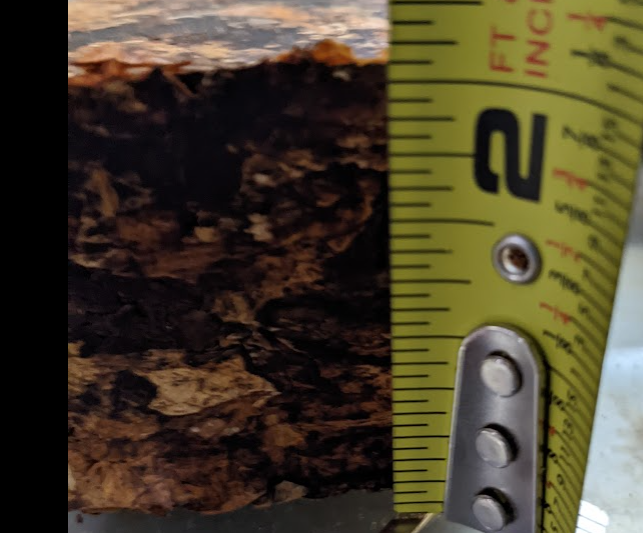 It always look like a lot to stuff the aluminum form with that much tobacco but it fits.   Previously the major pain was just trying to get the C-Clamp on and start to crank it down.   Now with the shop press I can compress it in a few minutes rather than spend 10 days of daily tightening to get it too the final size.    It was $169 well spent!